Pokemon Theme Party
If you are looking for a unique theme for your child's party, why not book a POKEMON THEMED PARTY and you can even choose to have a special appearance from Pikachu!
Some of the themed fun on the day will include Pokeball Relay Races, Pokemon Card Hunt, Pin the Tail on the Pikachu and much more!
With lots of musical games also included, the Pokemon theme is the perfect fit for active children who love laughing and having fun. There will be lots of character references of the Pokemon characters. Don't forget we provide all the prizes and music bring along everything you need for a fun-filled day.
How awesome does our PIKACHU Mascot look! Call us on 1800 FLY BY FUN (1800 359 293) or click here now to book a POKEMON THEME for your party and get ready for the fun to start!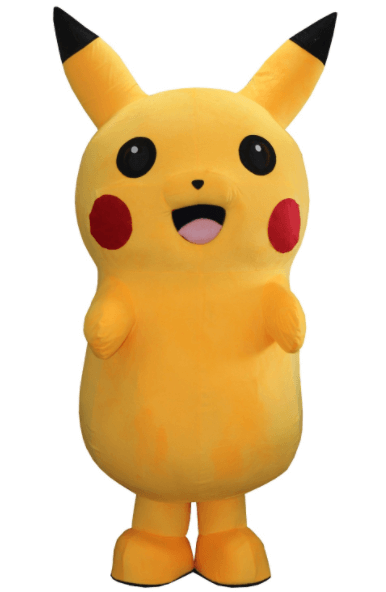 Get in touch so we can help you plan the perfect party or event!