Art and Craft Party Ideas that your kids and their friends will love!
Here are some unique and easy kids craft ideas perfect for birthday parties
Our Art and Craft Parties are inspiring and fun, and they are kiddies' all-time favourite party! They are perfect for both boys and girls of all ages. Art and Craft Party brings out inner artists of everyone and children get to take home their own artworks. As parents, you might wonder what kind of craft activities your little ones can do at the party. That's why we have lists these following ideas for you so you can throw a happy and memorable Art and Craft Party for your kids in the near future!
1 – Calico Bag Decorating:
Calico Bag Decorating is one of the most popular art and craft workshops that we organise for kids parties. Children get to create their own DIY calico bags, using different materials like fabric paint, fabric markers, glitter, pom pom and more! This workshop gets them to practice their imagination and creativity as well as teaches them eco-friendly living. They can take home the bag and actually use it at school or on holidays.
2 – Flower Crown Workshops:
If you are a mom looking to spend time with your little girls, the idea of making flower crowns is definitely for you! Our Flower Crown Workshops are unique and fun. You and your kids can use various kinds of both fresh seasonal and fake flowers to create your own crown. And if you book Flower Crown Workshop with us, you don't have to worry about all materials because our entertainers will bring along everything needed for the workshop.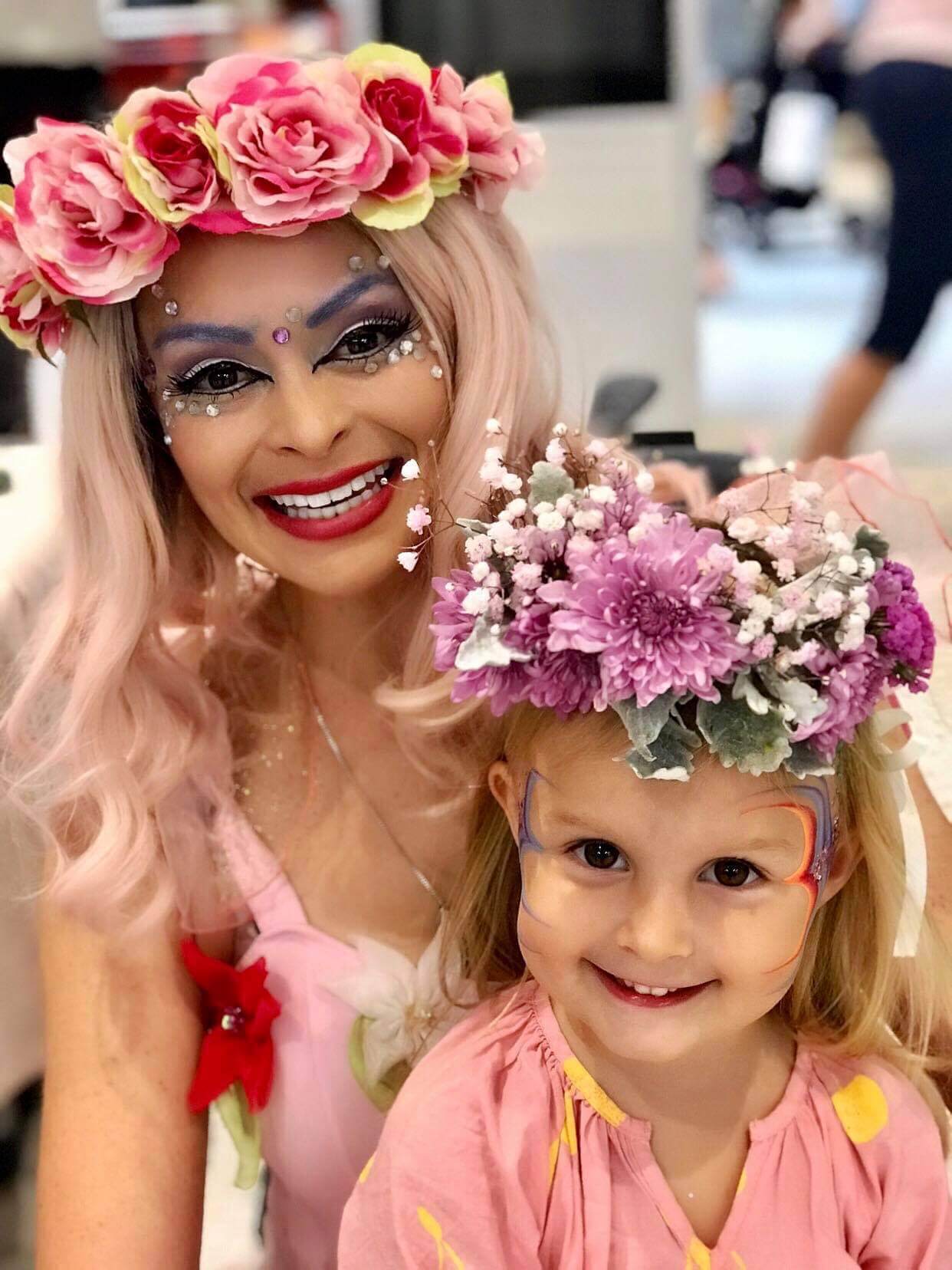 3 – Terracotta Pot Painting and Seed Planting:
These two activities together are super fun that we can turn them into the ultimate Gardening Parties and events. They are perfect for both kids and adults. Everyone will get to paint their own pot and plant their choice of plants, flowers or seeds in their pot. The Terracotta Pot Painting and Seed Planting workshops can be hosted both outdoor and indoor. We will bring along everything needed for the entertainment including the soil, pots, shovels, gloves, seeds and more.
4 – Dreamcatcher Making:
If your children are having problems sleeping or having bad dreams, making dreamcatchers might be a great idea for your kids' next party. Tell them that dreamcatchers can catch bad dreams in a web and protect them while they are sleeping. Dreamcatcher is easy to make. It only requires paper plate, scissors, paint, yarn, feathers, beads, and few more decorations depending on your choices. After your kids making dreamcatcher, they can hang it in their bed room, say goodbye to nightmares, and welcome to sweet dreams!
5 – Pom Pom Making:
Kids love Pom Pom because it is easy and fun to make. To make traditional pom poms, they need only cardboard, scissors, string or wool. But to transform pom poms into children's toys, they need to add a bit more of imagination. They can either create little animals or aliens. During a week of Christmas and Easter, they can make big pom poms to put in their house as decoration. 
6 – DIY Kites Making:
DIY Kites Making is another children's most loved craft activity. There are many kinds of materials that you and your little ones can use to make fabulous kites such as papers, drinking straws, watercolour, markers, stickers and more! This craft activity doesn't take too much time and it can be made on a budget. When kids get the kites done, they can either put their masterful kite on the wall in their room or soar it through the air for fun!
7 – Festive Christmas Crafts:
Apart from all of the above activities, we also provide other themed craft activities. And the most favourite theme for everyone is Christmas! For this massive festival, both boys and girls can enjoy making bauble, decorating gingerbread man or house, DIY Christmas Wreath and more! They can take home their masterpiece and use it as a decoration for Christmas.
That's all for Art & Craft Party Ideas that your kids and their friends will love! We hope this blog gives you some ideas for your kids' next party. Also, there are more art and craft workshops and activities for you to choose from at flybyfun.com.au. You can throw a whole Art & Craft Party or put some workshops in other themed parties for more fun. Face painting, balloon twisting, musical games, mascots and always be added to any party. Contact us to discuss more about your individual needs and we promise to deliver all of your wishes!
8 – 12 Quick and Easy Craft Ideas for Kids
It is important to provide creative activities for kids, but identifying the appropriate ones can be a challenge. We spent some time searching for the best easy crafts that you and your kids can also enjoy from home!
https://craftspal.com/12-quick-and-easy-craft-ideas-for-kids
This error message is only visible to WordPress admins
Error: Connected account for the user flybyfun does not have permission to use this feed type.
Try using the big blue button on the "Configure" tab to reconnect the account and update its permissions.
Get in touch so we can help you plan the perfect party or event!