Father's Day Ideas For the Family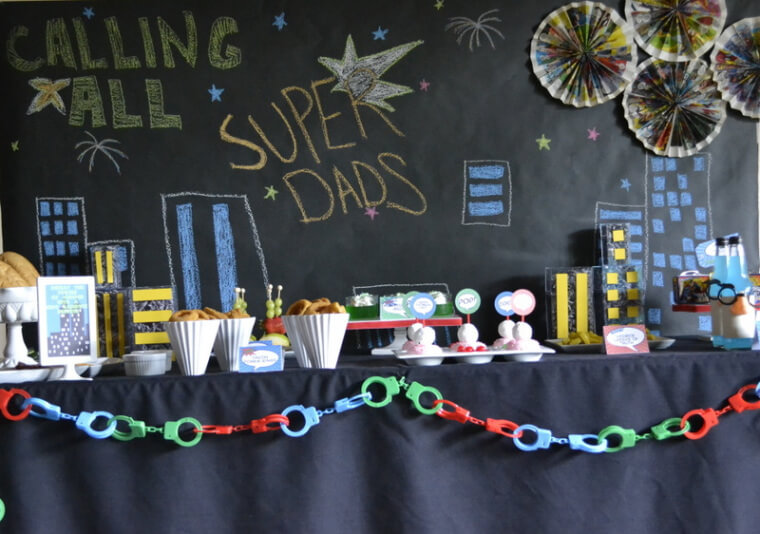 Father's Day Family Ideas
The first Sunday of September is here, and you know what this means. It's time for the awaited Father's Day in Australia. Yes, it is a time to appreciate dads and make them understand how priceless their love is. You can take advantage of this day to bring the family together and make it more than just an ordinary Father's Day. This can be the ideal way of ushering in Spring. So what do you have in mind? After the presents and cards have been presented, you can stretch the thrill to spending some quality family time. You can have the kids accompany you to a fancy destination or come up with something at home. As far as your imagination can reach. Here are some ideas that will bring some excellent memories when, in the future, you look back to 2018.
Family Dinner on Fathers Day
Perhaps the simplest idea to implement is having a family dinner on the 2nd of September 2018. You don't need much planning yet it could still turn out to be a great time. You can head out for dinner or have something special at home. To spice it up, invite family friends over and let the kids spend time together. You can also organise some games for them and add fun to the evening.
Catch Some Fish or Ride On Water
If daddy wouldn't mind going out to catch some fish and the family welcomes the idea, why not visit some fishing spots around you? Residents of Sydney can hone their fishing skills at Sydney Harbor or visit Parramatta River. Cape York in Queensland would also be a beautiful destination for the lovers of fishing. You wouldn't miss an amazing fishing spot around you. If you haven't tried using the baits and casting lines before, you can make your debut on Father's Day and have more to remember about the day.
If you are not a lover of fishing, you can spend the day afloat on a boat and row your family as you bond. You can use large boats that accommodate the whole family or opt for kayaks, depending on the age of the family members and their preferences.
Head To The Golf Course
So daddy loves to tee, or he'd want to try his hands at it? This could be the perfect day to head to the golf course and put his aiming abilities to the test. Miniature golf is a good way to accommodate the young ones and slowly introduce them to the real game.
With some add-ons such as drinks and competing for a prize, the game can be more than a thrill.
Swimming
So he has been working very hard, and for sure, he needs to rid himself of some steam on this Father's Day. Head out to the pool and have a splash to wash off the year's troubles. The kids will also enjoy spending some time in the pool on an afternoon. Being a Sunday, you can be sure there will be lots of mates for them to interact with and make some new friends.
A Movie
Well, the list of activities wasn't going to end without the mention of a movie. Which movies are currently hitting the cinemas? Find one that's great for family time and let it define the good time. You can also have an outdoor movie that will make the day amazing.
Watch a Live Show
Besides a movie, the family can go out to a live show and feel the joy of a lively performance. It can be the local orchestra band playing some soothing music to remind dads how important they are or a performance by your favorite actors.
Go For a Picnic
A picnic on Father's Day feels like a picnic in paradise. You can find a nice picnic spot around home or drive some distance away to take out the monotony. After picking a site, make the day great with some things to nibble at and of course family time for appreciation of your kin. Pitch a tent somewhere, take photos and experience a whole new life to make the day extraordinary.
By using the day to strengthen family ties, you will win more love as you get appreciation for what you've been offering all year round. You can be creative and make it a day like no other.
This error message is only visible to WordPress admins
Error: API requests are being delayed. New posts will not be retrieved for at least 5 minutes.
There may be an issue with the Instagram access token that you are using. Your server might also be unable to connect to Instagram at this time.
Get in touch so we can help you plan the perfect party or event!