Emoji Party
Enquire Now
Emoji themed kids party entertainment is catching on as quick as adding emojis to messages on social media did. An emoji themed party is ideal for toddlers and preschoolers because they simply adore the bright and colourful characters who's expressions say it all. Emojis are a great way to spread a healthy dose of happiness at any party or event for little ones. Hire our emoji entertainer and the kids will have grins as wide as the smiley face our entertainer wears. Our emoji is perfect for mascot appearances too and will guarantee a happy ending to any kids party or event.
Emojis
Emojis are tiny pictures used in social media communications in place of words to convey emotions or decorate the message. There are many different types of emojis from fruit to cars to a multitude of shapes including hearts, but the most popular by far are the simple, circular yellow faces which have various expressions. The meaning of an emoji face is easily interpreted and practically impossible to misunderstand which is one of the main reasons they're used so frequently. Whether you're happy, sad or angry, they're a great way of getting your message without having to resort to endless typing of words.
Our Emoji Entertainer
We don't want to send anyone an angry or sad message so our emoji entertainer is one big happy, smiley face. That goes for her costume and her persona too. Our emoji entertainer is an outgoing, professional kids entertainer who loves donning her emoji get up to make the little ones smile. Her professionalism is backed up by working with children certification and public liability insurance. We wouldn't send our emoji entertainer to your kid's party if it wasn't.
Emoji Party Entertainment
While emojis might not do much more than add emotional expression to a message, we expect a lot more from our entertainer when it comes to emoji themed party entertainment. Our emoji entertainer is fantastic at organising traditional party games to keep the kids amused. There'll be an emoji themed treasure hunt, face painting, musical statues and much, much more including bubble storms and balloon twisting too. There really is no limit to our entertainer's kids party entertainment skills.
Get with it and enquire today about hiring Fly by Fun's emoji themed kids party entertainment. Our emoji entertainer will definitely put a smile on your little one's face.
Enquire Now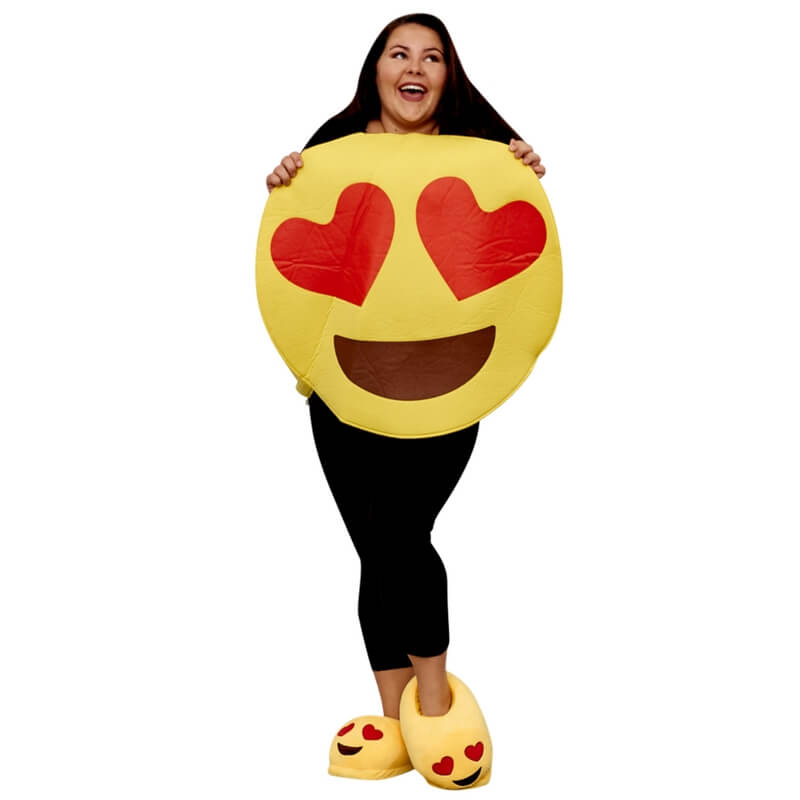 Emoji
We've entertained at 25,000+ parties and events since 2008
"Fly By Fun has been our go to for all Kids Entertainment at Coogee Pavilion since opening our doors in 2014. Extremely professional and reliable, nothing is ever a problem. Amazing and innovative ideas for everything we do, always at the highest of standards. We know that everything they do is all taken care of and we can sit back and go about our business. I couldn't recommend Isobel and her team more highly."
Sara Jones, Coogee Pavilion
"Fly By Fun have provided all sorts of amazing entertainment and performers for our family events around Australia. I have never been disappointed, the performers are always to a high standard of professionalism and remarkably talented. They are great with the kids and families and bring so much magic and fun to our events. I would highly recommend them to anyone looking for their types of services."
Charlotte, Starlight Children's Foundation
"Pop Up Picnic have been working with the team at Fly By Fun for years now and find their service to be such a great touch to our picnic parties, they are definitely a supplier that we trust and enjoy working with all I need to do is email a brief and they will find a package to suit in a timely fashion, no request seems to be too difficult. I would recommend their service to any of my clients."
Kelly Robinson, Pop Up Picnic
"Taylor has been working with Fly By Fun for the past five years, Isobel has been my 'go to' when sourcing children's entertainment for our annual Christmas Parties. Fly By Fun continues to deliver the very best year on year and they always provide the best talent, ideas, innovations and concepts to bring your events to life. Isobel has personally attended each of our events to ensure they run seamlessly and I really admire her experience, professionalism and Chief of Fun status! I highly recommend Fly By Fun to anyone looking for the best in children's entertainment."
Jacklyn Wickham, Taylor Construction
"Fly by Fun have been awesome company to deal with. I absolutely loved everything they did for us! The kids had a great time and were blown away with the planning and activities! Would highly recommend them to anyone planning a party or event. The feedback from the attendees was extremely positive. Fly by fun was very creative, their enthusiasm and professionalism was outstanding!"
Lana Brosque, Volkswagen
"For the last 2 years I have used Fly by Fun for our Christmas Family Day. The whole process has always been so seamless, from the booking process to the team that arrive on the day. Wrangling 120 children can be no easy task but the team manage it with such ease and make it look like a walk in the park. I couldn't recommend Fly by Fun enough, they help add that special touch to our family event!"
Melissa Snowden, Quantium
"We continue to invite Fly By Fun back to host our Centre's kids themed workshops and events as we know that we can rely on Isobel and her amazing team each time to deliver exceptional entertainment. Kids and parents always leave with fantastic reviews and smiles on their faces. I highly recommend Fly By Fun for your children's entertainment needs!"
Ailing Huang, Fashion Spree Factory Outlet Centre
Get in touch so we can help you plan the perfect party or event!