Party Themes
Themed parties are always kids' favourite. Theme not only brings more fun and gets everyone excited, but also makes every element in the party comes together perfectly. Either you're planning a kid's birthday party or a kids' gathering during school holidays, theme parties will never let you down. We have plenty of party themes for you to choose from. Our all-time favourite themes are fairy party, princess party, and superhero party. We also do other unique themed parties like Pokemon party, Harry Potter, Toy Story, Dinosaur and so much more! Or you can go for more interactive themed parties like cooking party, pamper party, slime party and science party. Each theme has different activities, games, and shows. But, you can mix them up or add something extra to your party. It's always good to have some face painting, balloon twisting, or magic shows so kids can have more interaction with the entertainers. Our mascots also make the party lively by dancing around, helping with cake cutting, singing Happy Birthday and posing for photos. Whatever you plan to do for your kids' party, contact us on 1800 359 293 or email us bookings@flybyfun.com.au. We love putting things together and making a party creative and truly unique. We can't wait to help you create a memorable experience for your kids and their friends.
Enquire Now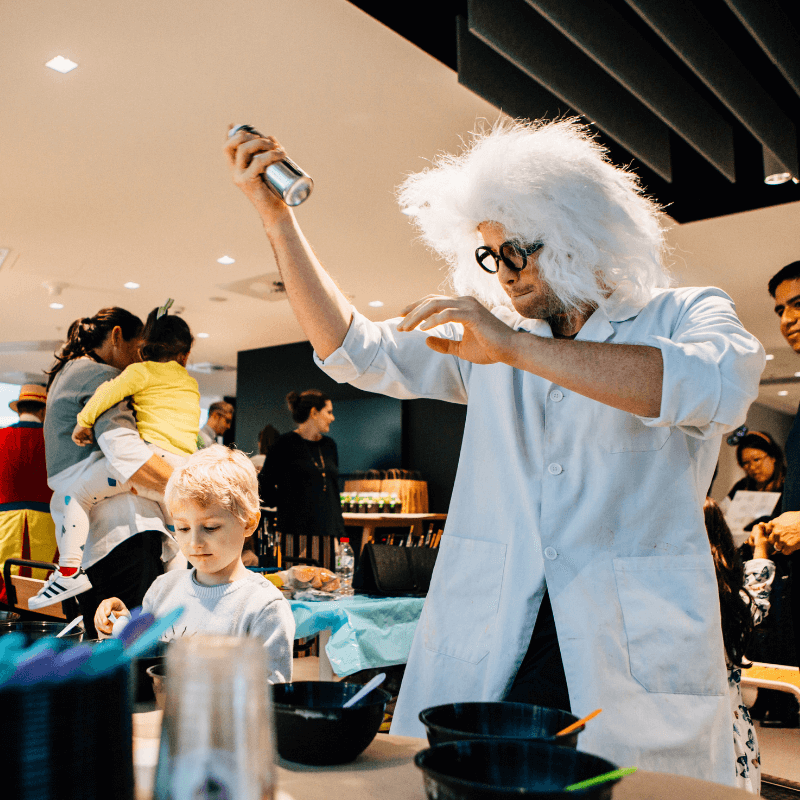 5 Reasons Why You Should Throw A Science Party For Your Kids
One of our most popular party themes, here are the reasons why Our Science Parties have been kids' most favourite parties so far! We don't want you and your kids to miss the fun that's why we've listed 5 Reasons Why You Should Throw Science Party For Your Kids. Hopefully, this blog gives you some […]
Read More
Want to become a Fly By Fun Franchise Owner?
We're looking for like-minded people to join us in creating happy memories for more children, families and corporate companies around Australia everyday. If you're looking for a lifestyle business opportunity that has ongoing training, business mentoring and customer sales and service support then click below to learn more!
Get in touch so we can help you plan the perfect party or event!