Top 5 Kids School Holiday Workshop Ideas
Here are our most popular kids school holiday workshop options
Fly By Fun entertains at literally thousands of parties each year and we notice that kids actually love to do workshops. It brings more fun to parties and it keeps everybody engaged. The smiles on kids' faces when they get to take home their masterpieces are precious. If you are planning your kids' next party, you might want to have one of the following workshops in the party. Let's check it out!
1 – Slime and Science Workshops:
Our Slime and Science Workshops are full of fun and excitement! It brings out the inner scientist of everyone. There are many choices of science experiments to choose from such as crazy ooze, flubber, coke explosions, volcanoes, lava lamps, giant bubbles and more. Since slime is both boys' and girls' favourite, we put together the workshop to add more fun. The best part is that kids will get to make their very own slime to take home in their own special container. 
2 – Cookie & Cupcake Workshops:
Cookie & Cupcake Workshops are perfect for both boys and girls who love being mini master chefs! Children will get to bake and decorate cookies and cupcakes, using their creative skills and imagination. They will have so much fun measuring ingredients, baking, decorating as well as trying each other cookies and cupcakes at the end of workshops. Our entertainers will bring along chef hats, cupcakes, icing, decorations, cupcake boxes, table covers and everything needed for the workshop so you can sit back and relax, knowing that your kids are in great hands. 

3 – Fossil Hunter Workshops:
It is time to bring a sense of prehistoric adventure and exploring to your kids workshops! Fossil Hunter Workshop is fun and educational. Kids love the feeling when they find their favorite dinosaurs and feel like they are truly digging for fossils. You can add more fun by getting the kids to create their own artefacts. An invitation for our special guest, Thomas the T-Rex, is a must! This will definitely excite all the kids and make it a workshop to remember.
4 – Themed Craft Workshops:
Themed Craft Workshop are perfect for both boys and girls of all ages. Getting to take home their masterpiece makes it even more exciting for the kids. We have a board range of craft activities to choose from such as Plaster Painting, Badge Making, Sand Art, Gardening Workshops, Tie Dye Workshops, Calico Bag Painting, and more! It's always a great idea to set up a theme for a workshop since it brings more fun. For example, in Xmas themed craft workshops, children can make roving elves or decorate bauble and gingerbread. 
5 – Flower Crown Workshops:
Our flower crown workshop is something that will never get old! It is a perfect activity for girls and mums. They can spend time together creating their crowns, talking, and using their creativity. With various kinds of both fresh seasonal and also fake flowers available. Our entertainers will bring along everything needed for you to make lovely and spectacular crowns. You and your kids can either take home your own unique crowns or give them as a gift to others.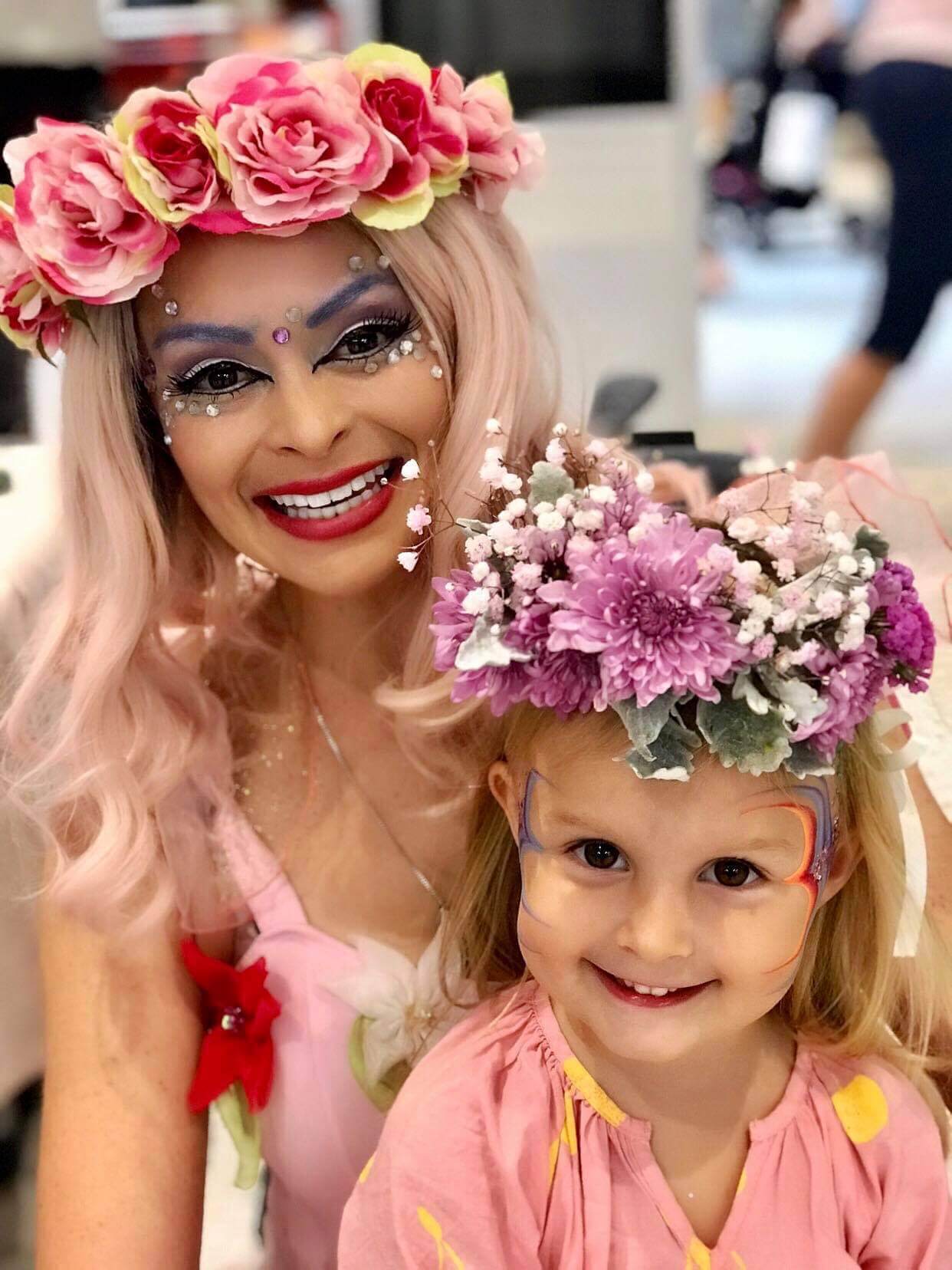 We do all of the workshops above and we also have many other options for you at flybyfun.com.au. If you book any workshops or kids party with us, our entertainers will bring along everything needed for the fun so you don't have to worry about anything. Contact us to discuss your individual needs and we will help you to set up the most fun and memorable workshops ever!
This error message is only visible to WordPress admins
Error: Connected account for the user flybyfun does not have permission to use this feed type.
Try using the big blue button on the "Configure" tab to reconnect the account and update its permissions.
Get in touch so we can help you plan the perfect party or event!