Pirate Party
Enquire Now
With the continued success of the Pirates of the Caribbean film franchise along with the popularity of that rascally character, Jack Sparrow, it's no wonder more and more kids are asking for pirate themed birthday party entertainment. Hire one of our pirate entertainers for your kid's celebration and they'll bring an element of seafaring, swashbuckling excitement to the party that is hard to beat. Our pirate entertainers always get a big thumbs up from all the satisfied kids when they've been to a pirate themed party. Hire our pirate entertainer and it won't be long before you're giving them the thumbs up too.
Pirates
Pirates are literally criminals of the sea both historically and even now right up to the present day. The pirates of old sailed the oceans looking for rich cargoes they could seize and then sell for a profit. Pirates would often hide their ill-gotten gains in remote locations drawing a simple map marked with an x denoting the spot where they buried it. The maps were frequently stolen by or sold to other pirates who would then go in search of the buried treasure. Sometimes they were successful, sometimes they weren't, but just like in the films, there was always adventure on the high seas.
Our Pirate Entertainers
While our pirate entertainers are total landlubbers they know just how to get a pirate themed party started with an aye, aye, captain and anchors away! Our pirate entertainers may play the part of the seafaring bad guys, but underneath their pirate costumes we know they're really good guys in disguise. All our pirate entertainers are actors who love working with children and enjoy performing pirate themed party entertainment. They all have up to date public liability coverage and working with children certification too. We wouldn't employ them if they didn't.
Pirate Themed Party Entertainment
Our pirate entertainers start the party activities with an exciting treasure hunt. The kids have great fun trying to find that illusive place marked by the x on the map our pirate entertainers bring with them. Once they've discovered the treasure, there'll be interactive games, then lots more pirate themed activities including a session of dancing the jig. There's also some high seas-style action and drama when our pirate entertainers engage the party guests in a mock sword fight. Yes, of course the kids win and so they get to make our pirate entertainer walk the plank. Believe us, they love it.
Don't get lost at sea, enquire now about hiring one of Fly by Fun's pirate entertainers for your kid's pirate themed birthday party. They're absolute treasures.
Enquire Now
Pirate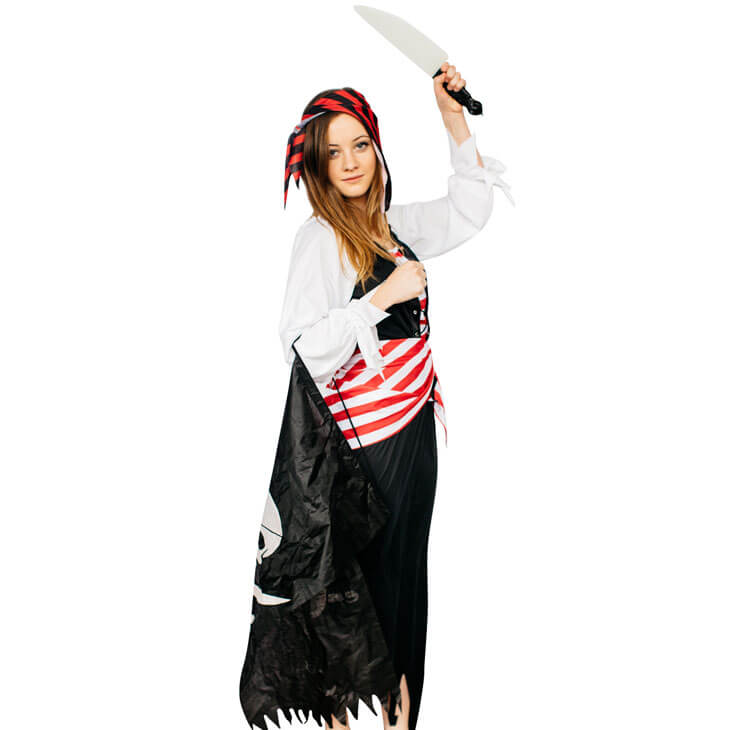 Pirate Lady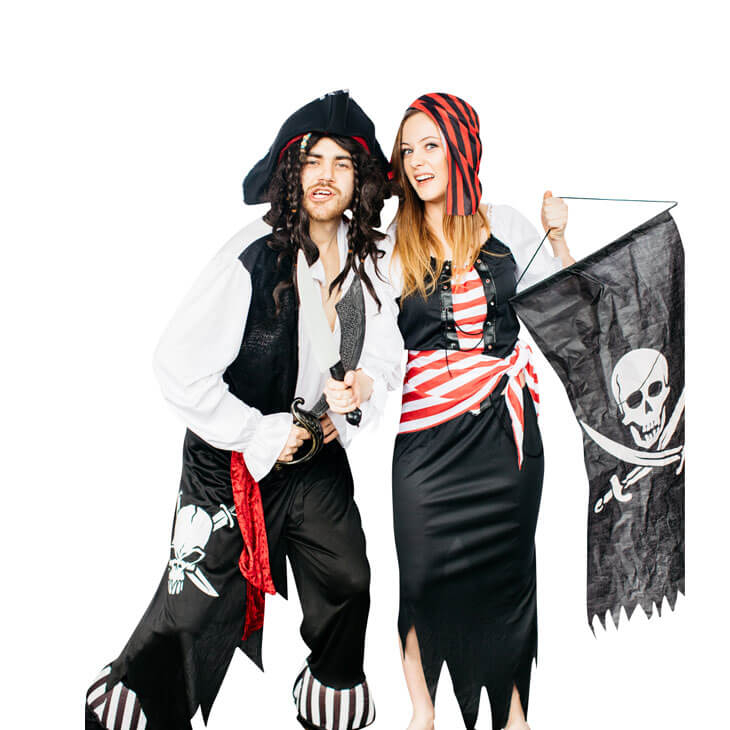 Pirates
We've entertained at 25,000+ parties and events since 2008
"Fly By Fun has been our go to for all Kids Entertainment at Coogee Pavilion since opening our doors in 2014. Extremely professional and reliable, nothing is ever a problem. Amazing and innovative ideas for everything we do, always at the highest of standards. We know that everything they do is all taken care of and we can sit back and go about our business. I couldn't recommend Isobel and her team more highly."
Sara Jones, Coogee Pavilion
"Fly By Fun have provided all sorts of amazing entertainment and performers for our family events around Australia. I have never been disappointed, the performers are always to a high standard of professionalism and remarkably talented. They are great with the kids and families and bring so much magic and fun to our events. I would highly recommend them to anyone looking for their types of services."
Charlotte, Starlight Children's Foundation
"Pop Up Picnic have been working with the team at Fly By Fun for years now and find their service to be such a great touch to our picnic parties, they are definitely a supplier that we trust and enjoy working with all I need to do is email a brief and they will find a package to suit in a timely fashion, no request seems to be too difficult. I would recommend their service to any of my clients."
Kelly Robinson, Pop Up Picnic
"Taylor has been working with Fly By Fun for the past five years, Isobel has been my 'go to' when sourcing children's entertainment for our annual Christmas Parties. Fly By Fun continues to deliver the very best year on year and they always provide the best talent, ideas, innovations and concepts to bring your events to life. Isobel has personally attended each of our events to ensure they run seamlessly and I really admire her experience, professionalism and Chief of Fun status! I highly recommend Fly By Fun to anyone looking for the best in children's entertainment."
Jacklyn Wickham, Taylor Construction
"Fly by Fun have been awesome company to deal with. I absolutely loved everything they did for us! The kids had a great time and were blown away with the planning and activities! Would highly recommend them to anyone planning a party or event. The feedback from the attendees was extremely positive. Fly by fun was very creative, their enthusiasm and professionalism was outstanding!"
Lana Brosque, Volkswagen
"For the last 2 years I have used Fly by Fun for our Christmas Family Day. The whole process has always been so seamless, from the booking process to the team that arrive on the day. Wrangling 120 children can be no easy task but the team manage it with such ease and make it look like a walk in the park. I couldn't recommend Fly by Fun enough, they help add that special touch to our family event!"
Melissa Snowden, Quantium
"We continue to invite Fly By Fun back to host our Centre's kids themed workshops and events as we know that we can rely on Isobel and her amazing team each time to deliver exceptional entertainment. Kids and parents always leave with fantastic reviews and smiles on their faces. I highly recommend Fly By Fun for your children's entertainment needs!"
Ailing Huang, Fashion Spree Factory Outlet Centre
Get in touch so we can help you plan the perfect party or event!