Trendy 12th Birthday Party Ideas
So…. You've made it to twelve. Not technically a teenager but we're basically there.
Perhaps now is the time to throw a more sophisticated theme, something that's mature but fun. Here are some ideas for kids' parties that might just make your party THAT more exciting.
1. Ninja Warrior Theme
Create your own Ninja Warrior themed party with a range of obstacles, challenges and races that will put your guests to the test! If you're not feeling too creative and don't want to plan it all yourself, get in touch with us and hire our inflatable obstacle course, toxic wipeout challenge and stunt jump to create the ultimate Ninja Warrior course!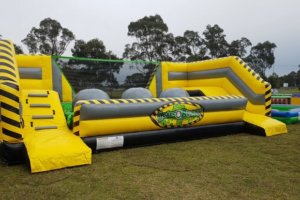 2. Chocolatier Party
This theme is one of the winter birthday ideas that interest both boys and girls alike. The beauty of this theme is that you get to introduce children to how chocolate is made, and who in the world does not love chocolate? You can never run out of ideas for this party theme from invitations, to food, to activities. It's a full-proof theme for kids and kids-at- heart. Of course, some parents will be as equally interested. You can book for a chocolate making demo for everybody and allow the kids to design their chocolate creations with anything they like. Whether you're leaning towards an informative, classy chocolate event like a chocolate tasting, or making it fun and preppy, this theme will definitely tickle your tastebuds.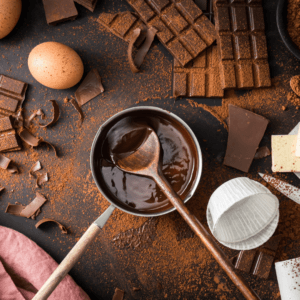 3. Truth or Dare
One of the classic kids party games is actually Truth or Dare. The underlying lesson in this theme is to teach kids the difference between what's true or not, and what the consequences of one's actions may have. The mechanics are simple and you can prepare a list of truths or dares in advance. As a parent, you will have to filter the tasks and questions. The party food can also be a little daring for the diet like gummy worms, chocolate spiders, even mashed potato with gravy and bacon can be a dare.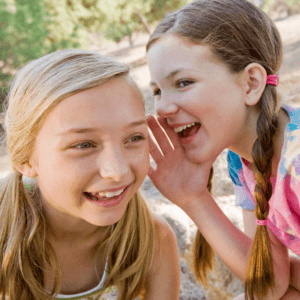 4. Laser Tag Party
Got a large group of loud, boisterous, outgoing, non-stop energiser bunny boys you need to entertain? Get in touch with us about our Laser Tag Parties where your kids are guaranteed to have fun! The more space the better for this party theme, so ideally you would choose a park or large outdoor area to run it in. We bring absolutely everything for the party including bunkers and things for the kids to hide behind. We will break the group into teams and run a range of games and competitions that will test their skills! A total winner!
5. Mocktail Pamper Party
Who doesn't love a mocktail? A good mix of delicious liquids, just like a cocktail but that (surprise!) do not contain any alcoholic beverages and are safe for children. This theme is loads of fun, you can set up a range of juices and other fresh, in-season fruits and mix them at a makeshift bar with fresh fruit garnishes so that kids can gulp in all that healthy, fruity goodness especially if it's a summer afternoon. You can also use different glass sizes and designs to make it look all grown up! Throw in some magazines, nail polish, face masks and let the girls hang out while listening to some Top 40 tunes.
6. Pokemon Go Hunting Party
You don't need the App for this party theme to be a success! It's one of those good summer birthday party ideas if you want to keep them safe in the backyard. All you have to do is hide a few Pokemon plushies in the strategic places that the kids can hunt for. You can give them buckets designed like Poke Balls for them to dump their plushies in. The guidelines are simple, "gotta catch 'em all!". It's going to be a riot but it's also going to be exciting!

7. Rock and Roll
Music is the language of the soul. Your twelve-year- old guests will definitely feel all grown up with this Rock and Roll theme. For kids party games, you can play a Guess The Singer or Guess The Song Title in any music category. The soundtrack is no sweat for this party theme as well, simply plug in a good set of speakers for your Spotify playlist. As for no-hassle kids party entertainment, you can always get in touch with Fly By Fun and ask if there's an Elvis Presley willing to perform a song of Are Your Lonesome Tonight. Bring on the CDs and stars! It's time to rock and roll!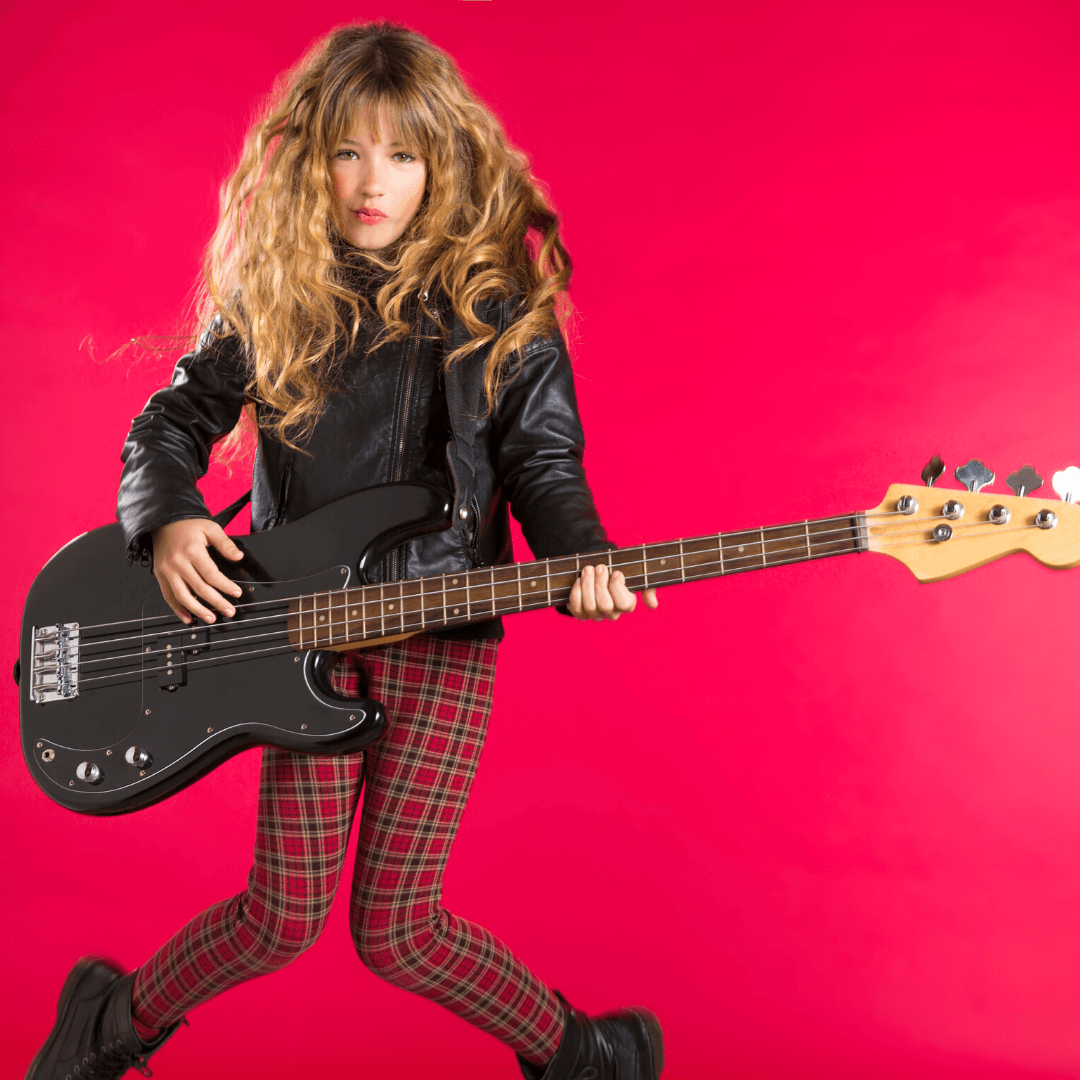 Now that your child is approaching the teen years (sigh), you can always be there for him or her and be the guide that your child needs, with all the love and support you're capable of giving as a parent. You can also teach him or her that lie and work balance is important, and to live each day with purpose.
Birthday parties are meant to be fun and it's also going to be awesome, so enjoy yourself and do congratulate yourself for a job well done, both in raising great kids and in organising not just an Instagram-worthy event but also a really cool birthday party!
This error message is only visible to WordPress admins
Error: API requests are being delayed. New posts will not be retrieved for at least 5 minutes.
There may be an issue with the Instagram access token that you are using. Your server might also be unable to connect to Instagram at this time.
Get in touch so we can help you plan the perfect party or event!