Top Rainy Day Birthday Party Ideas for Your Five Year Old
Avoid children declaring that your party is boring and be prepared with 10-12 kids party games to keep them in motion. It may sound like a lot but at this age, children are already in school and rely on grown-ups to give them structure when they are in big groups. You may also be surprised that children can easily run through games quicker than you expect, especially if it's raining and you are confined indoors. If there is lull in between, you might want to bank on your little guests' inclination towards doing something-give them activities to keep them busy. As for kids party entertainment, you can always give Fly By Fun a call and ask them about how to engage your guests on your kid's birthday party.
Space Age Travel!
You can encourage your kids to reach for the cosmos and inspire them into being astronauts into collecting space rocks. Space in itself is fascinating, and you might want to execute your plans and games carefully so that you can launch everything successfully. You can introduce space exploration or gooey aliens (who come in peace, of course) which appeal to a wide group of children. As for party decorations, solar systems hanging about can make an impact, then you can add glittery, Milky-Way effects on the cake. As for a few kids party games, you can devise Ring Around Saturn Ring Toss, involve a little crafts, or invite the kids to do some space exploration. As for the space party food, you can invent astronaut food and prepare for a rocket ship launch afterward.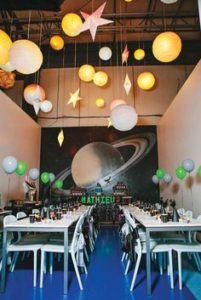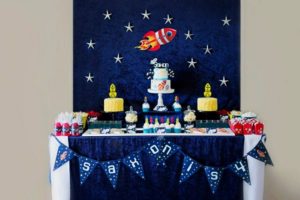 Superhero Birthday Party
Who doesn't look up to a superhero growing up? You can make interesting kids parties (and invite your guests to come in costume) with a theme like a superhero birthday and encourage young kids to think of their own superpowers. In fact, they can choose which superhero they look up to. Also, it's the chance for young children to identify with the values that uphold. It is one of the more popular kids party themes so it's no sweat for parents to dress up their kids in a costume.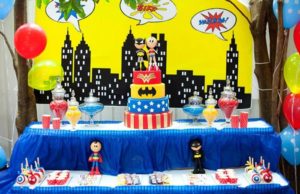 Tropical Retro Party
You can now beat the gloomy mood of a rainy day with the fun theme of flamingos and pineapples, a classic tropical party. You can prepare plastic sunglasses for children and invite your guests to come in flip flops. It's not just for adults but the theme is also great for kids birthday parties. The attractive palette of pinks, yellows and greens can do a very good job of dispelling the gloom on a rainy day. You will have a beach resort indoors in no time.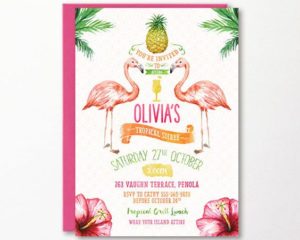 Under the Sea Party
This can work two ways, and it can be tweaked depending on who's celebrating. If the celebrant is a young boy, you can always capture his interest with incredible sea animals-the bigger, the better. On a blank wall, you can always play a series of sea creature videos to get them interested. If the celebrant is a young girl, then you can gravitate towards a dreamy, under the sea theme and add some magical, mermaids.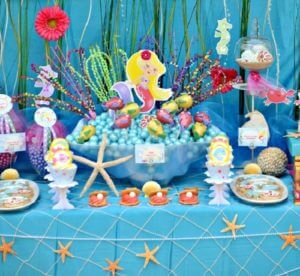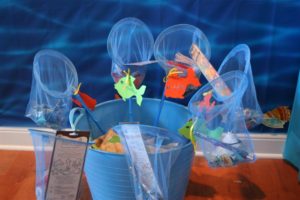 Wizard of Oz Party
Follow the yellow-brick road with the ruby slippers. A trip to Oz is an inspiration to party-goers of all ages. You can make them feel like a part of the magical land of Oz by handing each guest a handmade gingham apron and for favours, a basket of treats such as yellow brick road cookies and poppy cupcakes. You should also be ready with a series of games as they make their way from Kansas, to Oz, the Emerald City and back again! Soundtrack for this party is not a problem, there are well-loved Somewhere Over the Rainbow tracks in Spotify.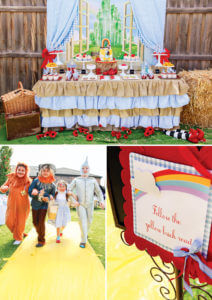 You can still avoid a boring indoor party on rainy days with a little imagination and DIY know-how. Remember that kids at this age can already express their opinions strongly so it's best to avoid the dead-time and be prepared to how they can channel their energy. It takes a little brainstorming and be creative. Don't forget to have fun as well as you celebrate this milestone with your child.
This error message is only visible to WordPress admins
Error: API requests are being delayed. New posts will not be retrieved for at least 5 minutes.
There may be an issue with the Instagram access token that you are using. Your server might also be unable to connect to Instagram at this time.
Get in touch so we can help you plan the perfect party or event!