Top 5 First Birthday Party Ideas
A child's first birthday party is an important milestone. Along with the need to preserve such an incredible milestone is the many other firsts that surround your child's first year. Of course, there are the first words, first steps, and many more. These memories deserve to be preserved and shared all throughout the years, so don't forget to take photos of the little details. It may be a first birthday party for your child, but you can also consider that there will be children of different ages in attendance and it will be great for you to have creative kids party entertainment so that your young guests can interact with each other.
Walk-In Album Party
The first birthday party can always get the parents excited. It's the Year of Firsts and what's a better way to show this off than sharing the memories with your guests as well? Sprinkle creativity by making garlands out of your baby's first moments like first walk, first word, first smile, etc. Make it feel like your guests are walking into a life-sized album of your baby's first year. You to create this effect, you can use monochromatic photos of your child and add fun details on them.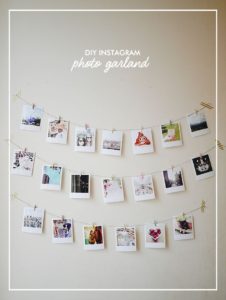 Animal Kingdom Party
Plushies are abound in this kids party ideas for boys, and baby animal kingdom toys can be such a pleasure to see. You can dress your little boy in a safari costume. Your guests can come in different animal prints. Likewise, you can organise kids party games imitating animal sounds and organise a playlist with jungle ambiance sounds. At this age, your child can begin exploring with motor and sensory sounds. As for kids party food, healthy does not have to be boring. Remember that jungle food can be creative even with simple fruits like bananas, pineapple, kiwi and watermelon. For special touches, think of colourful decor such as peacock feathers as well.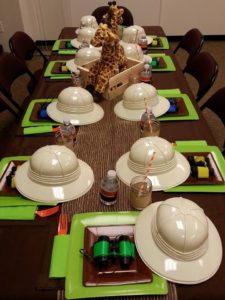 Circus Ring Master Birthday Party!
The circus must mean something special to kids of all ages. This theme is great if you have children in various age ranges. What's full-proof about the circus theme is that there is something for everybody, even for kids at heart. It can also do wonders with kids who are still learning and exploring about animals and talented performers. Fly By Fun's team of entertainers are your best choice when it comes to making children laugh, adding to the memorable moments of your celebration.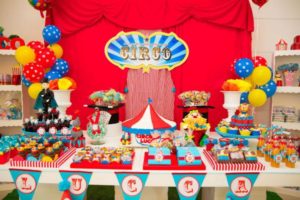 Race Car Party
A race car party is one of the vivid boys' party ideas you can come up with. This is made possible with different themes when it comes to race cars, especially if the kids in your guest list are already familiar with Lightning McQueen. Of course, if the dads are already collectors of matchbox cars and all sorts of cars in general, you already have yourself the decor that you need. It would be fun to use tires, headlights and wheels in different details of your party. It's the time to race against friends with remote control race cars. Zoom away!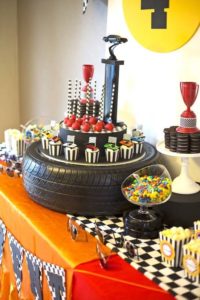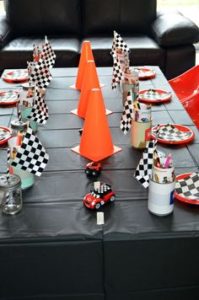 Cowboy Indians Birthday Party
One classic approach to one of the summer birthday party ideas is the Cowboy Indians Birthday Party. Don't have any party food ideas? Go Tex Mex! Kids will surely love it. As for entertainment, you can always rely on the help of Fly By Fun and their talented entertainers who are guaranteed to put a smile on kids' faces. You get genuine performers who can make kids all across Australia smile as their favorite heroes come to life.  Hearing all their laughter is worth it! Feeling like you want to take it to a higher level? Stock up on cowboy hats, little boots and prepare lots of feathers and leathers. You can worry about the scattered hay later. You can always go back the photos later and remember how it was all such a festive time for your little one.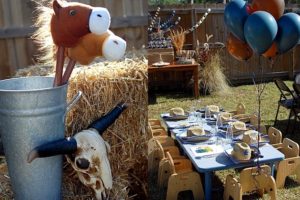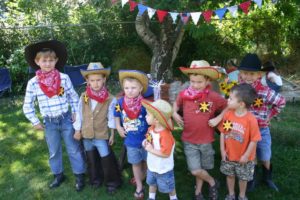 As a last tip, don't forget to document all of these happenings! You can ask a friend to take photos for you. Don't let the littlest details go forgotten; it's the small things that contribute to the overall success of your birthday party. A milestone such as the first must be remembered with a bang. Also, you can join in and relive your favourite childhood moments. Enjoy a day with love and laughter!
This error message is only visible to WordPress admins
Error: API requests are being delayed. New posts will not be retrieved for at least 5 minutes.
There may be an issue with the Instagram access token that you are using. Your server might also be unable to connect to Instagram at this time.
Get in touch so we can help you plan the perfect party or event!