Boys Parties
Who said parties are for girls? They are for boys too! If your sons are not really enjoy a typical birthday party or big gathering where every kid gets to do the same thing, why don't throw a private and unique boy party for them? We provide many types of boys parties that are full of action and fun. They will never get bored of superhero party where they get to learn how to fight the bad guys with secret superhero moves. If your boys want more of imagination and adventure, the pirate party is definitely for them. Pirates will take the children on the high seas, dancing the pirate jig, hunting for treasure and walking the plank! Our spy detective party is also a great choice. The kids will get to learn how to find clues, sneak around, and all the tricks. The parties also include interactive games and activities such as musical games, themed tattoos, balloon twisting, treasure hunts, pass the parcel, magic and more depending on which package you choose. Our entertainers are well trained and experienced, and well presented as our costumes are of the highest quality. Book a boy party with us so you can sit back and relax knowing we will create happy and unforgettable memories for your sons. For more information call us on 1800 359 293 or email us bookings@flybyfun.com.au.
Enquire Now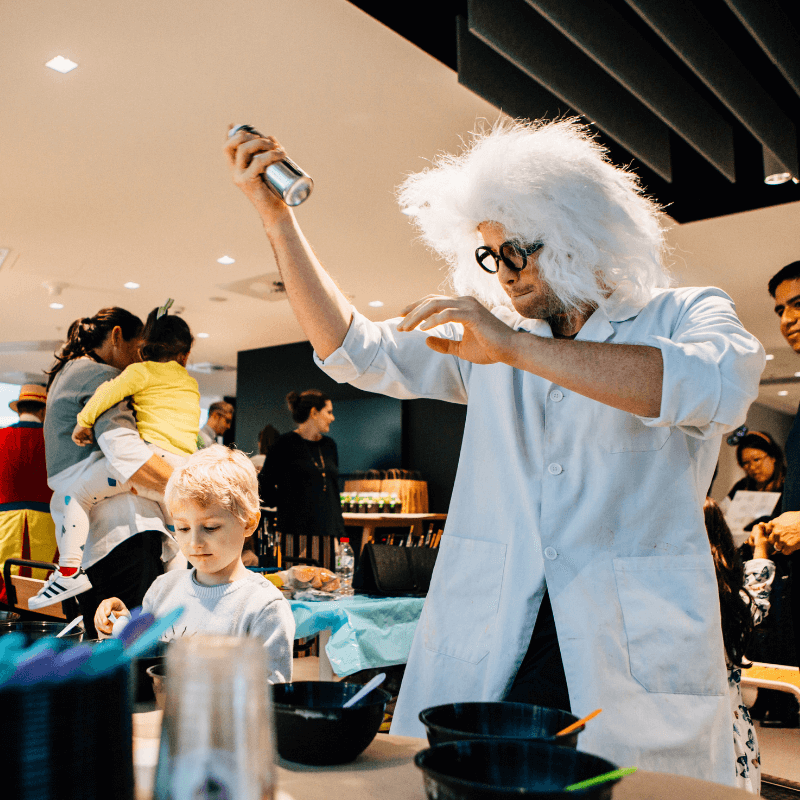 5 Reasons Why You Should Throw A Science Party For Your Kids
One of our most popular party themes, here are the reasons why Our Science Parties have been kids' most favourite parties so far! We don't want you and your kids to miss the fun that's why we've listed 5 Reasons Why You Should Throw Science Party For Your Kids. Hopefully, this blog gives you some […]
Read More
Want to become a Fly By Fun Franchise Owner?
We're looking for like-minded people to join us in creating happy memories for more children, families and corporate companies around Australia everyday. If you're looking for a lifestyle business opportunity that has ongoing training, business mentoring and customer sales and service support then click below to learn more!
Get in touch so we can help you plan the perfect party or event!